Welcome Message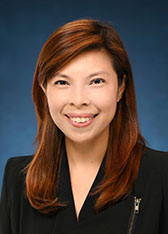 A very warm welcome to all of you visiting the official homepage of the Hong Kong Special Administrative Region (SAR)'s Economic and Trade Office in Tokyo.
As the representative office of the Hong Kong SAR Government in Japan, our mission is to promote closer economic and trade ties, understanding and cooperation, as well as cultural and tourism exchange between the two places.
Hong Kong is Asia's prime business hub and global financial and services centre. Combined with the strong characteristics and fundamentals of the economy and society, Hong Kong offers numerous and quality business opportunities to overseas enterprises which plan to expand their business in Asia. Hong Kong's increasing economic integration with the Mainland of China has also made the city an even more important gateway to China than before.
This website provides frequent updates on the major activities of our office and links to a wide range of latest information about Hong Kong.
I hope you will find our website useful and please contact us if you would like to know more about Hong Kong or our office.
Shirley YUNG
Principal Representative
Last Updated: July 29, 2019